Bed & breakfasts in Loir-et-Cher
€ 49 per night
B&B of Hans and Adèle is situated in the middle of a little village in the Loir Valley.Near Vendôme.Come and discover the vinyards of the Vendomois.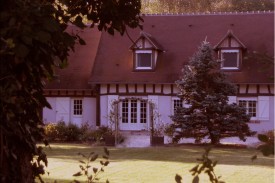 8.8
€ 73 - € 105 per night
Welcome to Sologne ! When taking a nice by-road, you will see, at the end, the Château du Moulin. First of all, come and put down your luggage.