Bed & breakfasts, guest rooms and B&B's in Alpes-Maritimes
Looking for a B&B in Alpes-Maritimes? Take a look below for a choice of 15 guest rooms and bed & breakfasts in Alpes-Maritimes. Use the options on the left-hand side to further refine your selection.
In the heart of the Provence, between Cannes and Monaco, « Les Cyprès de Vence » offers you refinement and modern conveniences in a perfect calm.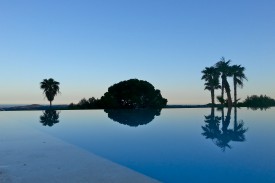 € 140 - € 225 per night
Luxurious Bed&Breakfast offering panoramic views towards the hilly countryside, the surrounding mountains and the sea. 5 rooms with shower room.
€ 120 - € 140 per night
Guest house CHAMBRES D' AZUR - Bed and Breakfast *** with pool, B&Bs on the french Riviera near Grasse, room rental - Accomodation
€ 100 - € 110 per night
Paule Heyberger welcomes you to her B&Bs near Nice andVence, a Provenza style villa that is perfectly integrated in a park with swimmingpool
Antibes
€ 110 - € 130 per night
Nice
€ 130 - € 160 per night
Golfe Juan
€ 90 - € 125 per night
Auribeau s/Siagne - COTE D'AZUR
€ 100 - € 120 per night
Eze
€ 120 - € 270 per night
Mougins
€ 130 - € 145 per night
Gattières
€ 85 - € 95 per night